VIENNA AORTIC self-expandable transcatheter valve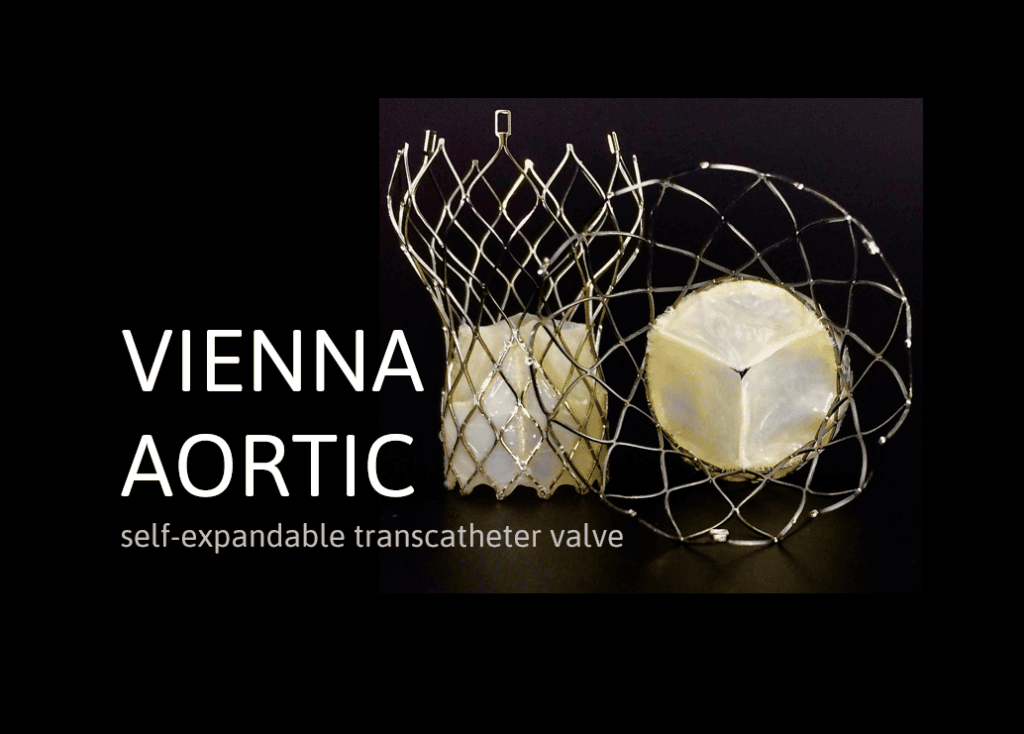 Sizes: 23, 26, 29 and 31 mm

Supra-annular valve design: unsurpassed hemodynamics.

Self-expanding nitinol frame: provides the foundation for controlled delivery.

Bovine pericardial tissue: thin and strong for low profile delivery and durability.

Femoral access.

Advanced sealing: surface contact between a transcatheter aortic valve and the native anatomy is critical for effective sealing. The frame and consistent radial force of the VIENNA AORTIC valve enables contact at larger area.
CE and ANVISA certification in process.